Growers of premium quality Australian Pomegranates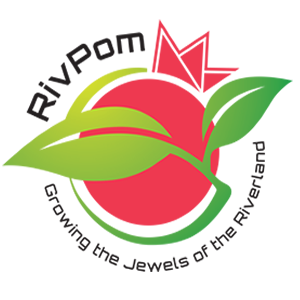 Jolanda's Pomegranate Cheesecake
We have been blessed to have the very talented Jolanda Dalzotto come and work on our block
for the past 5 or 6 years. This year she was keen to create something with our pomegranates and
came up with this amazing cheesecake recipe! We can't wait for the next pomegranate season so
our tastebuds can revisit the perfect combination of a creamy centre, chocolate base and, of course,
a burst of flavour from the pomegranates! Thank you Jolanda, we look forward to seeing next
year's creation!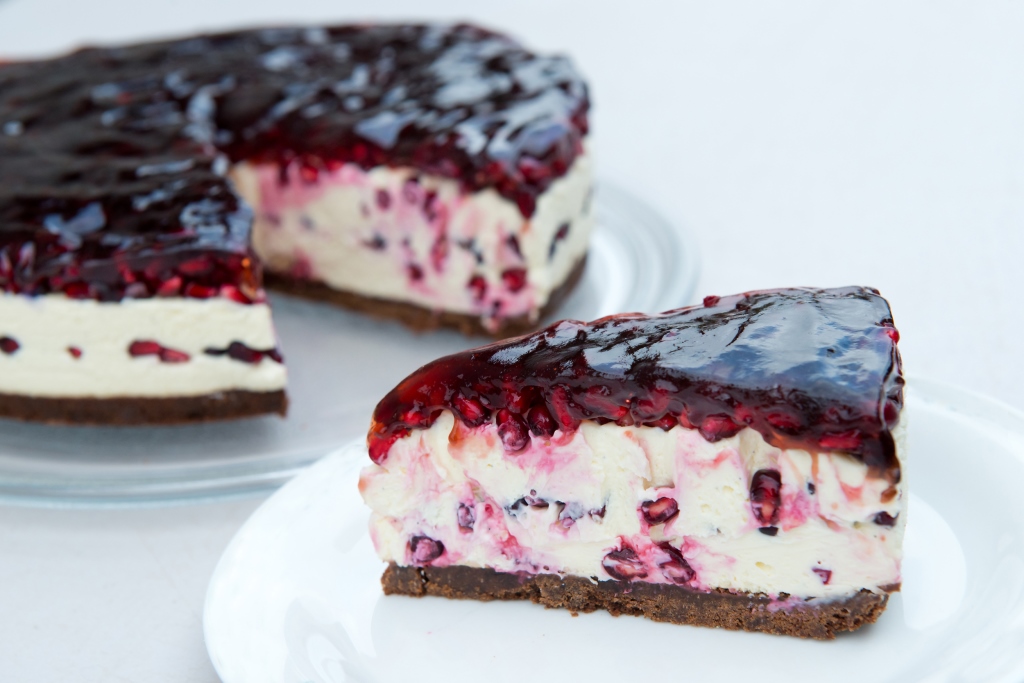 INGREDIENTS:
BASE:
250g Plain Chocolate Biscuits
80g Unsalted Butter, melted
FILLING:
750g Cream Cheese
190g Caster Sugar
1 tsp Vanilla Extract
200ml Thickened Cream, whipped
3 tsp Gelatine
4 tbsp Boiling Water
120g Pomegranate Arils (seeds)
TOPPING:
300g Pomegranate Arils
500ml Pomegranate Juice
2 Packets Red Cake Glaze (Ruf Tortenguss – Rot – available on EBay)
4 tbsp sugar
METHOD:
(This recipe needs to be prepared the day prior to eating.)
Line the base and sides of a springform cake tin with baking paper.
Process biscuits in food processor until finely crushed.
Transfer to bowl, add melted butter and mix until well combined.
Press the biscuit mixture into base of tin and refrigerate for 20 minutes.
Dissolve gelatine in boiling water and allow to cool slightly.
Using electric beaters, beat cream cheese until softened. Add caster sugar and vanilla until smooth.
Gently mix dissolved gelatine into cream cheese mixture before folding in the whipped cream.
Pour half the mixture into prepared tin and sprinkle with 120g of pomegranate arils.
Cover with remaining cheese mixture and refrigerate while preparing the topping.
Put pomegranate juice, cake glaze and sugar in a saucepan. Gently bring to the boil, stirring constantly until the mixture thickens.
Allow mixture to cool, being careful not to let it set.
Sprinkle the remaining 300g of arils over the top of the cake before pouring over the cooled glaze.
Refrigerate overnight so the glaze sets.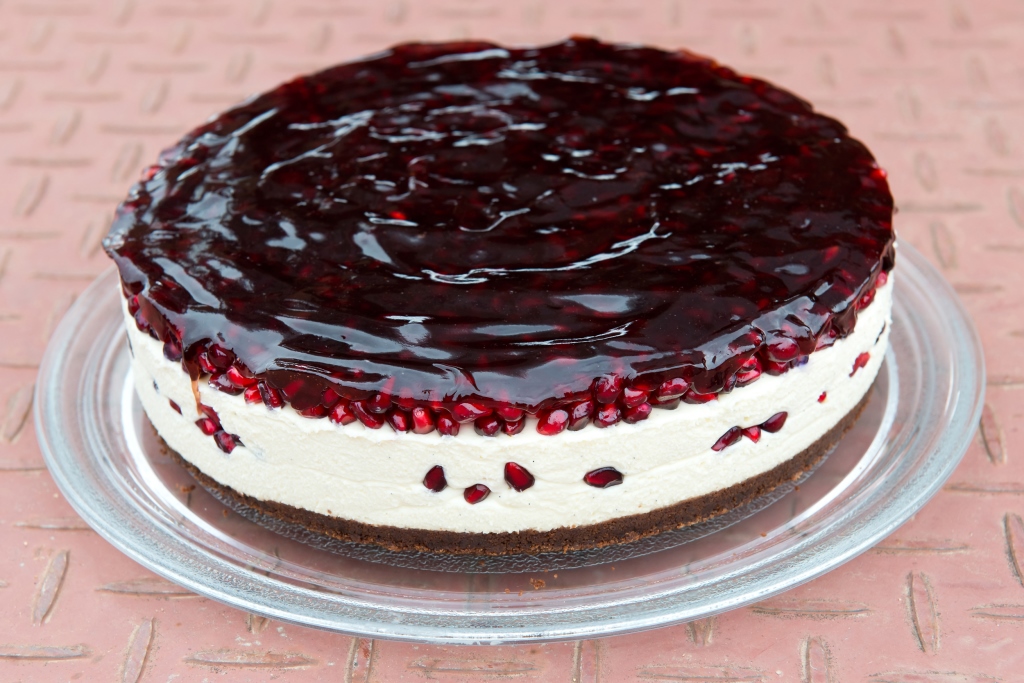 Our premium pomegranates available in season at